Theme parks! Some people love them, some people are suspicious of enforced fun, while others are resentful of potential vomit propelling through the air at any moment. The Conversation Hat have delved into the world of theme parks to see what madness awaits. Except for Liam and Ben – they got given drawing utensils. Facts:
Never, in the history of theme parks, has anyone ever thought to themselves "gee, this place needs more genitals". Until 2009 there was a Chinese sex themed theme park, Love Land, which bridged this unwanted gap between fun and public sex education. Adorned with sculptures of naked people with enormous genitals, it was sadly ordered to be demolished for its vulgar and explicit content. Let's hope there weren't any lube flumes…
Seemingly South Korea wasn't as conservative in their views of sex. In 2004 outdoor sculpture park Jeju Loveland opened, and aimed to focus on sex, sex education films and lots of statues getting it on. During the Korean war, the island became a popular honeymoon destination for arranged marriage couples, who would often require guidance in terms of coitus.
Theme parks are meant to be fun, right? I guess the owners of this next theme park didn't get the memo. Seemingly, they halted construction and opted to just leave the construction equipment lying around. Oh sorry, the "attractions". At Diggerland, children get to enjoy the magic of diggers. Just actual diggers. Or, take your offspring to a building site and let them have hours of dangerous fun for free.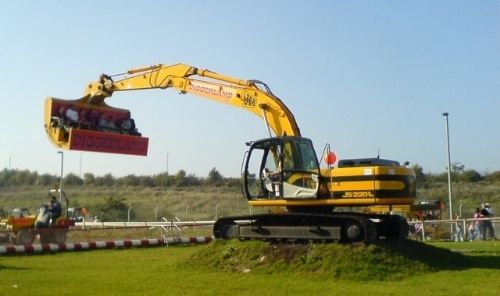 Theme parks are generally for children but this park really knows its audience. The Republic of Children in Argentina is a city built to a child's scale. Unfortunately, this sounds a lot more fun than it is as the city mainly contains churches, government buildings, airports and hotels rather than fast roller-coasters. Once a year the local council holds a special session to hear the Youth Government of the Republic of Children consisting of local students. Way to make fun educational and therefore slightly less cool... I guess if your kids ever get annoying you could just Godzilla all over their tiny democracy?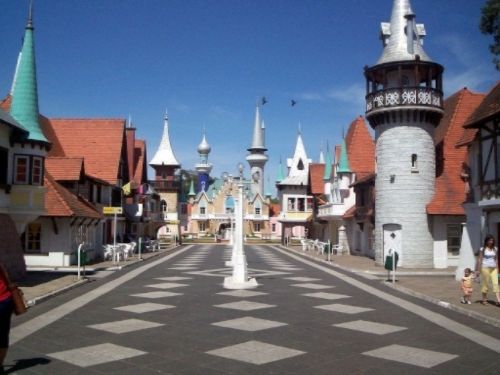 I guess you want to see what Liam & Ben created? We can't make any promises about the safety of either park.
Liam's clearly taken inspiration from Diggerland, with the Manual Labour Land area of YOUniverse. This is a park where guests become the attraction, and work on the upkeep of the park for the amusement of the visitors watching them.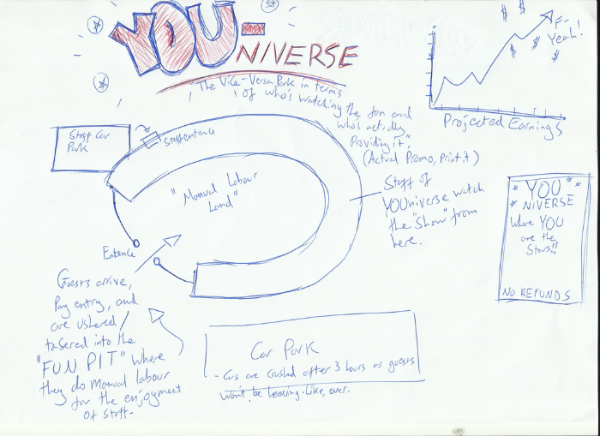 Ben's creation, Dead Animal Land has loads of…. Dead animals…For…Fun? Ben, dude…. Get help.